Shire Cruisers Photographic Competition 2020
We had some lovely pictures this year. Many thanks to all our entrants! Here is the winner (who receives £50) and a Special Mention.
Enter the 2021 competition - and maybe win £50! Can you do us a front cover for the brochure (portrait format)?
See 2019 results - See 2018 results - See 2017 results - See 2016 results - See 2015 results - See 2014 results - See 2013 results - See 2012 results - See 2011 results.
About the judge
James Laws is a professional lighting designer, based in Suffolk. He specialises in landscape and performance photography. He has known Shire Cruisers for many years, as he is the elder brother of Susan Stevens. One of his pictures is on the right.
James says:
"It is always a pleasure to start the new year by judging the Shire Cruisers photo competition, which always reminds us of warm days afloat, gliding through unspoilt country."
Best picture
Walsden
Trevor Busby sent this picture of quiet moorings at Walsden, in September. The moors above gradually close in as the canal approaches its summit, before plunging down into Lancashire.
Special mention
for best record of 2020 boating
Tuel Tunnel Lock, Sowerby Bridge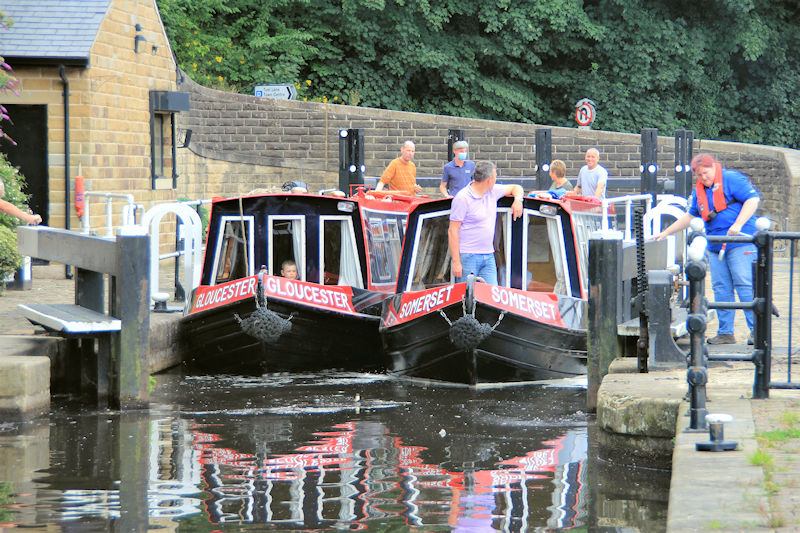 Geoff Wilson sent this lively shot of Tuel Lock, the deepest on the waterways of England. Helpful volunteers guide our boats. We are delighted that this team of volunteers and staff won the British Marine Inland Boating award for Lock Keeper of the Year 2020.