For everyone

There's no faster way to slow down than a short break canal holiday on the Yorkshire waterways. Whether you go up the valley or down, you will find attractive canal scenery, welcoming pubs and plenty to see and do.
We suggest a selection of routes, but you don't have to follow them. Set your own pace, and do more or less, just as you choose.
In a midweek break, you can do one of the routes we suggest, or any of the weekend routes - just take it steady, and find your own stopping places - there are guides on the boat.
Midweek breaks go from 1pm Monday to 9am Friday.
All short breaks are out and back from Sowerby Bridge. Mileages and times (for guidance) are for the return trip.
Short breaks can be taken with any of these boats.
17 miles 26 locks 12 hours
Relax in Hebden Bridge and take three amazing walks.
more
20 miles 34 locks 16 hours
A stress-relieving stay in the Calder Valley, visiting Todmorden, home of Incredible Edible.
more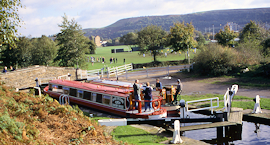 20 miles 34 locks 16 hours
Head for the bright lights of this university city.
more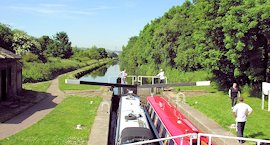 28 miles 46 locks 22 hours
Discover the Calder Valley, including quirky Hebden Bridge and riverside Brighouse.
more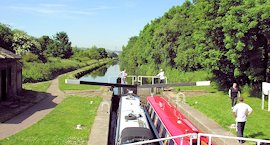 32 miles 54 locks 25 hours
Travel further up the Calder Valley.
more
24 miles 62 locks 25 hours
Head into the Pennines on this exciting holiday, including quirky Hebden Bridge and the border town of Todmorden.
more