Out & back boating holidays to Todmorden and Brighouse - from Sowerby Bridge
For everyone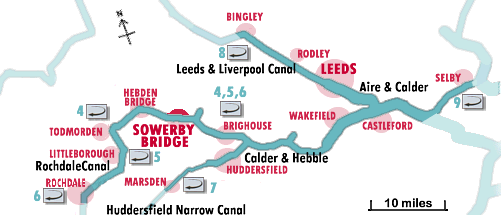 Seven night boating holiday

The pictures are all from Norwegian customers who did this trip, teaming up with another boat. They had a great time and made firm friends.
Navigation notes
This is one example of routes which our customers enjoy. Distances and times shown are for the return trip. You can vary the distance to suit you, because there are plenty of turning points ('winding holes') marked in the guides on your boat. Information we provide about specific waterways or suggested routes is for general reference only. Please see more about route availability.
This itinerary is exactly that followed by our Norwegian crew. Some days have much less boating than others, to give time for walking, pubs, shopping or just relaxing. You can rearrange your trip to give stops at different places as you choose.
You can also arrange your stopping points to be near pubs, or away from it all.
Day 1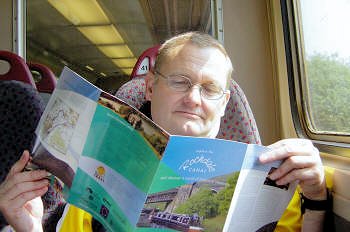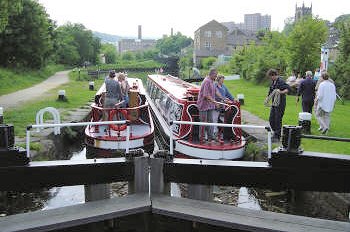 Brearley 3 miles 3 locks 3 hours
Coming by train lets you catch up on that essential reading. After our special thorough lock instruction, go up through the deepest lock on the canals and head for pretty moorings below the two locks at Brearley.
Day 2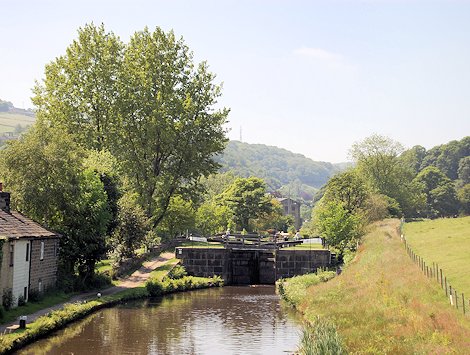 Todmorden (Lock 17) 6 miles 12 locks 5 hours
Up through those locks, and you're on a long (for the Rochdale Canal) level, and soon reach the village of Mytholmroyd. There are useful shops here. Carry on through a short tunnel and arrive in Hebden Bridge. There are shops of all sorts, including excellent fresh food, a market and a huge choice of places to eat and drink. Set in a steep-sided valley and stuffed with interesting buildings, Hebden is hard to get away from. Continue up the valley, through woods and small settlements, with the river running alongside. Just before you come into Todmorden, moor below Lock 17, near a stupendous converted mill.
Day 3
Hebden Bridge 5 miles 12 locks 5 hours
Head into Todmorden and moor by the sculpted fish, to explore more shops and a particularly fine market. Turn here, and set off back to Hebden Bridge.
Day 4
Luddenden Foot 3 miles 4 locks 2 hours
Spend time in Hebden, or walk up to Heptonstall, a great exertion but you can get the bus back. then make a leisurely move down to Luddenden Foot. You'll find a quiet mooring next to a playground and an Indian restaurant over a pub.
Day 5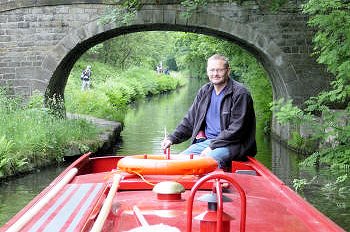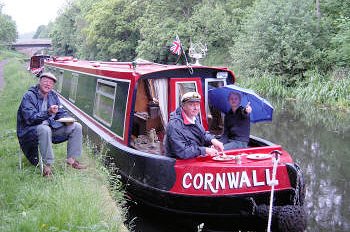 Cromwell Bottom 6 miles 10 locks 5 hours
Return to Sowerby Bridge and stop here for a while - Sowerby Bridge is renowned for its choice of places to eat and drink. Carry on along the side of the valley, before dropping down past the edge of Elland to quiet moorings at Harrisons Bridge.
Day 6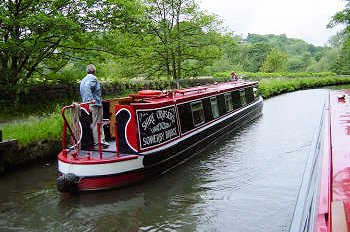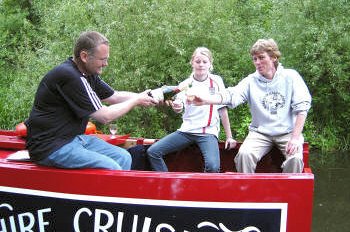 Brighouse 6 miles 6 locks 4 hours
A short cruise through pleasant, more open, scenery brings you to another attractive small West Riding town, with small shops, large supermarkets and lots of pubs and restaurants. Moor right in the town centre, completely away from the bustle. In the evening, return to Harrisons Bridge.
Day 7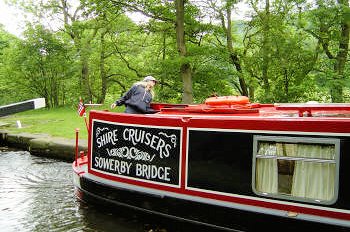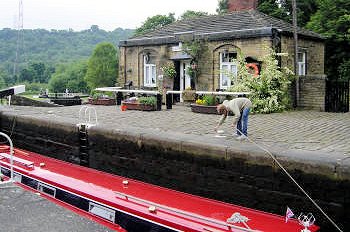 Salterhebble 1 miles 7 locks 3 hours
Steadily make you way up till you pass your last lock at Salterhebble. Moor either at the top of the locks or turn right and go round the corner, where there two contrasting pubs.
Final morning
Sowerby Bridge 2 miles 0 locks 1 hour
Finally, make your way back to base.