Weekend Break boating holiday to Hebden Bridge and Todmorden - from Sowerby Bridge
For everyone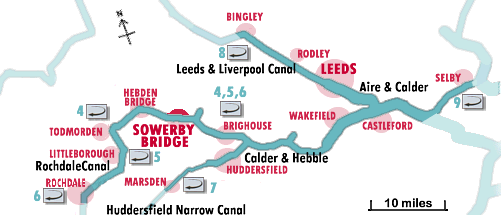 Three night weekend break 20 miles 34 locks 16 hours

Explore the Rochdale Canal in the Calder Valley, taking in the friendly towns of Hebden Bridge and Todmorden, with stunning Pennine scenery and dramatic walks.
Navigation notes
These stopping places are just some among many possibilities.
If you choose to come down the last locks on Thursday afternoon rather than Friday morning, you will need to book passage (directions on board).
Friday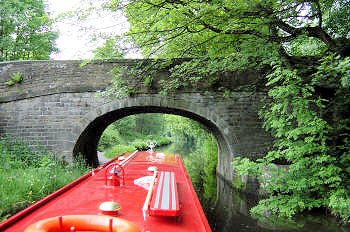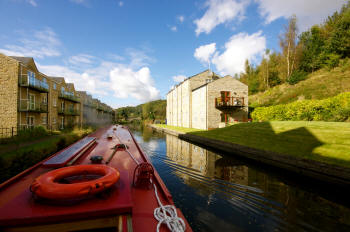 Mytholmroyd 4 miles 5 locks 3 hours
Arrive after lunch in our historic canal basin to take over your boat. After our detailed briefing, we take you up through the first three locks, including the deepest one in the country. You then sail off along the side of the valley, through two more locks, to Mytholmroyd, where you moor for the night. Here you have two pubs with food, an upmarket café and convenience stores.
Saturday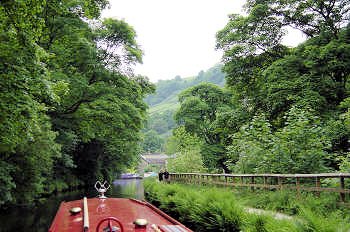 Todmorden 6 miles 12 locks 5 hours
Next morning travel on to Hebden Bridge. This old mill town nestles in a fork in the hills, houses piled tier upon tier. Hebden is the original plastic-bag-free town, and has not succumbed to a big supermarket, so has an amazing variety of shops, cafes, restaurants and pubs. It's full of surprises - everything from horsey clothing to hand-made pottery, and not one but two bookshops. Keep on through the town and gradually wind up the valley, with woods, crags and the Calder running alongside, and views of the moors high above. Pause perhaps at the Stubbing Wharf pub, but keep going in order to reach Todmorden, a town schizophrenic as to whether it's Yorkshire or Lancashire, wool or cotton. Moor at the Fielden Wharf visitor moorings below Lock 19, just beside one pub though don't neglect the other pubs, restaurants and the busy market. Don't miss the Town Hall and many other fine Victorian - and much older - buildings, all dominated by a curving railway viaduct.
Sunday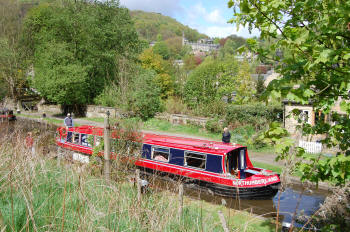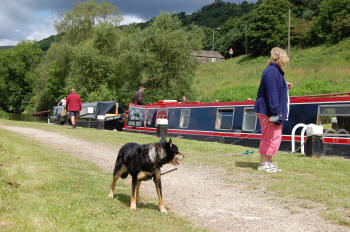 Luddenden Foot 8 miles 14 locks 6 hours
Turn below Lock 19 and head back, stopping for Sunday lunch at the Stubbing Wharf. Finish your day at Luddenden Foot (pub and Indian restaurant). The valley looks quite different on the way down, and you'll see things you missed on the way up.
Monday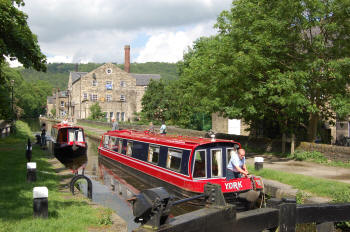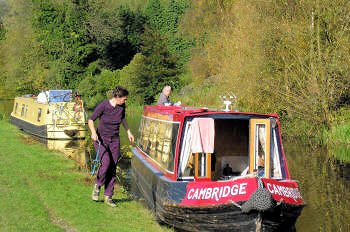 Sowerby Bridge Wharf 2 miles 3 locks 2 hours
You need to get up early to be at the top lock for 8am, then back to base.
This trip gives you time for walks, the pub or simply to sit and unwind.